Our company offers various levels of services based on what our clients and tenants needs may be.

We offer the following services:

* Property management & maintenance to include lawn 

  mowing services and cleaning services

* Property showings

* Credit checks and background screening

* Winter watch of properties of the absentee property owner(s),  

  which may include winterizing a home, draining all pipes, or just  

  doing a weekly walk through

* Landlord reports along with financial reports

* Key distribution on a weekly basis

* Inspections of properties after storms

* Preparing packets of local information to include maps, local 

  restaurants, current events and activities in the surrounding area, 

  rentals such as kayaks and canoes, etc.

Additional charges may apply to the above services.  Please contact us for more details!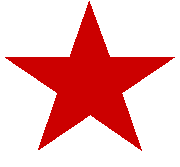 All of our short term properties come fully furnished...

...AND HAVE ALL LINENS PROVIDED!